Doms Garden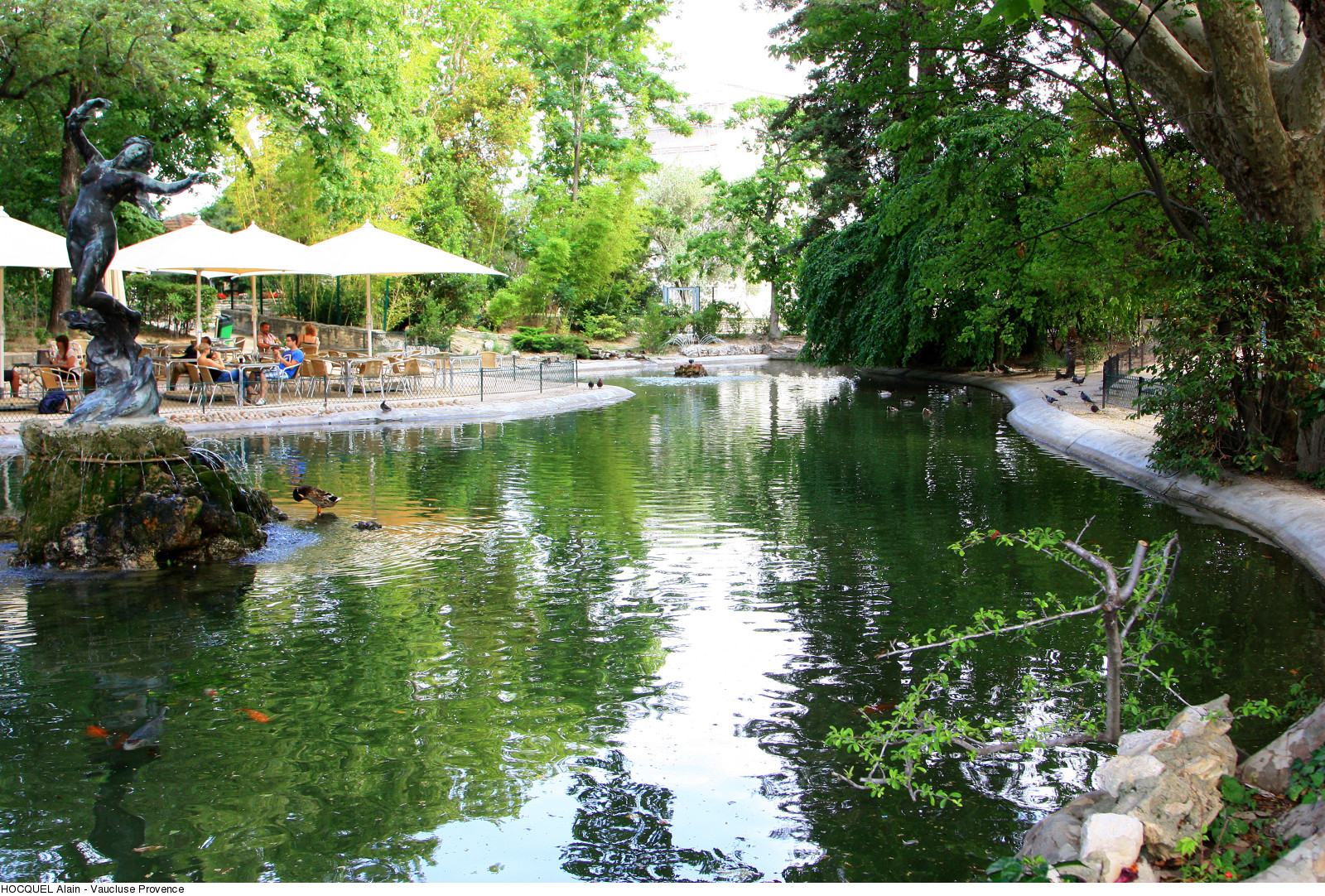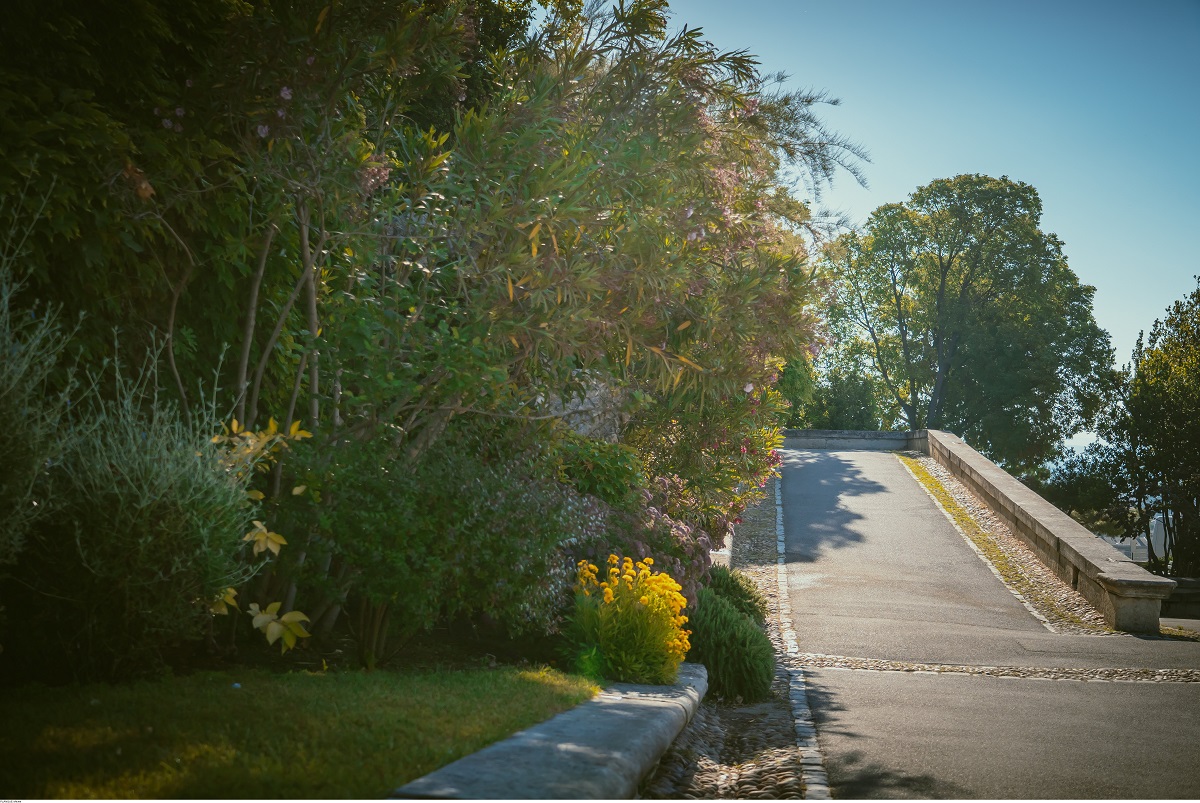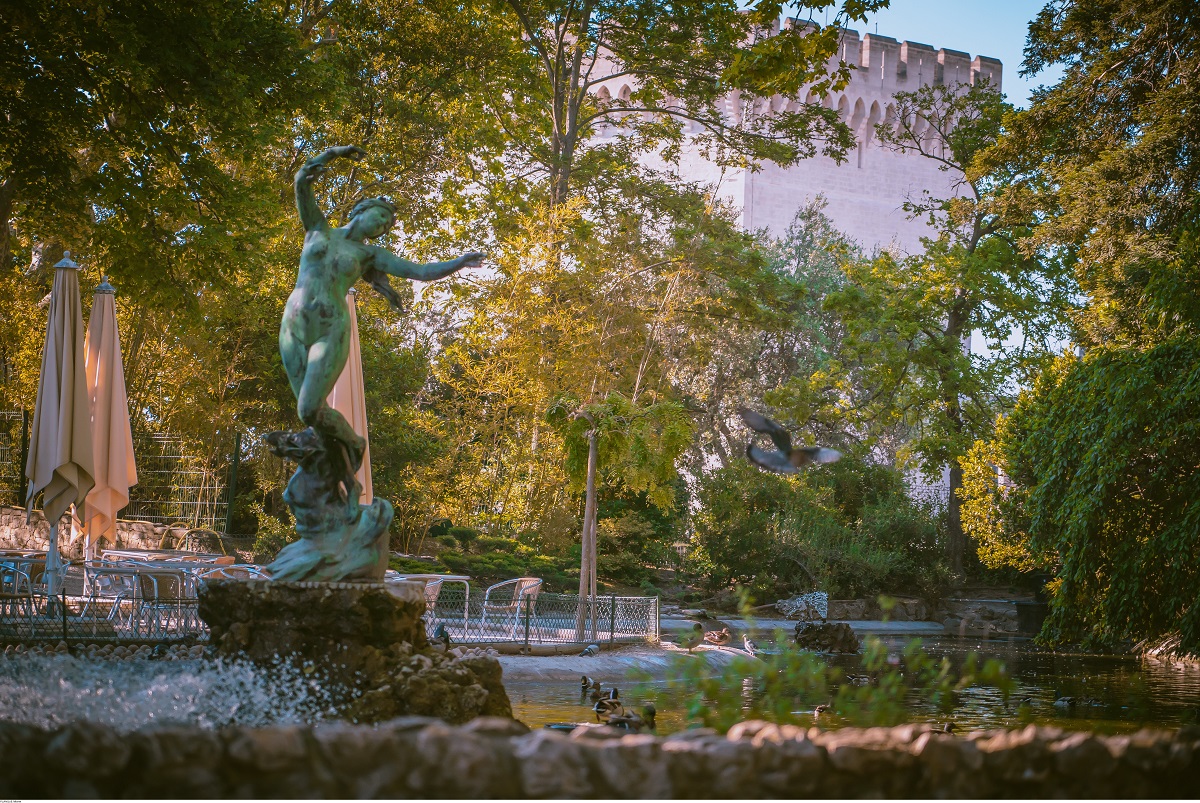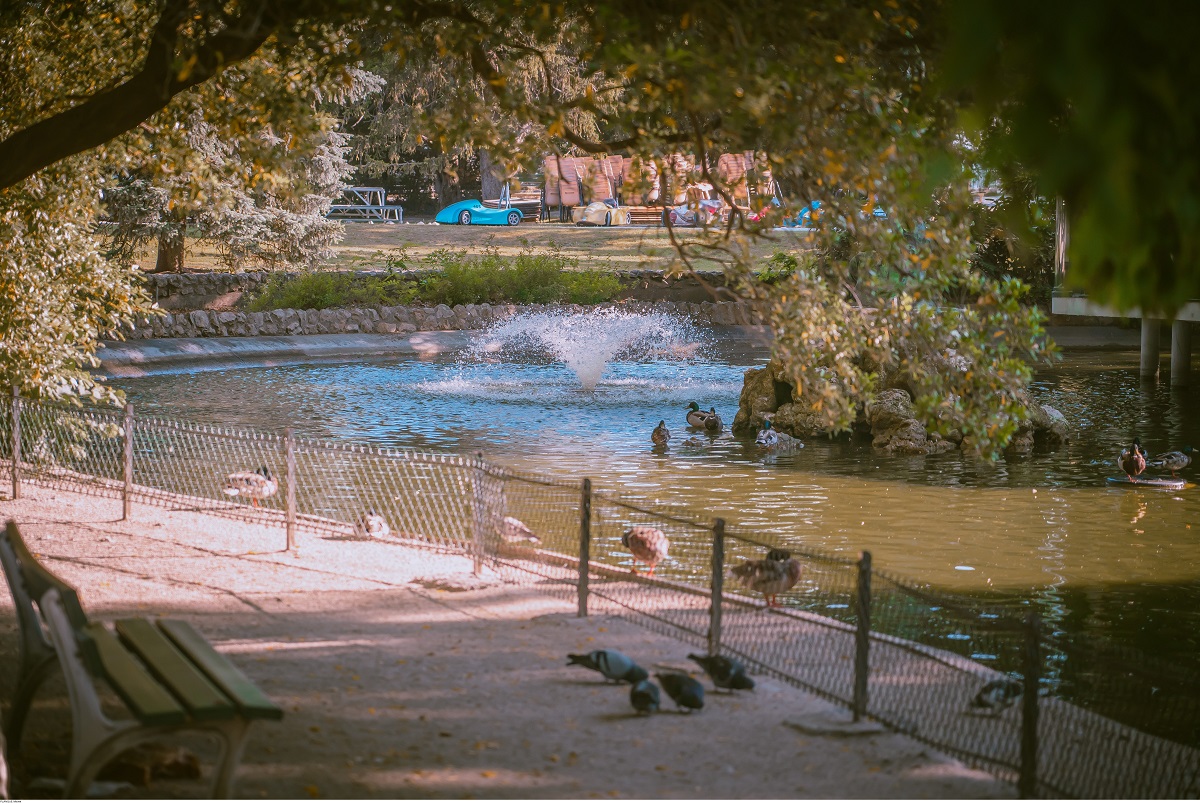 In the heart of the city, atop the Rocher des Doms, a beautuiful English-style public garden which provides gorgeous views over the countryside, the Rhone plains and Mont Ventoux. No charge.
A natural high spot, some thirty meters above the Rhone, this was a natural refuge and the cradle of human occupancy - archaeological studies have revealed human presence since the Neolithic period. Over the centuries the site remained primitive, with very little development. It the 18th century the rock became a popular strolling spot, highly appreciated for the qualitya of the air and the views over the beautiful landscapes. In the 19th century, major work was done to make it into a public park - trees and grasses from the former Jardin des Plantes were planted, water pools were created, and statues of famous persons were erected - Jean Althen, Félix Gras. The lovely
"Venus aux Hirondelles" is also a great favourite. In 1960 new water reservoirs were built, and the tops were turned into terraces which provide magnificent views over the historical city, the Rhone, and the landscapes all the way to Mont Ventoux.

Cool and refreshing in the summer with its ponds, trees and rocailles. Children have great fun pedaling the poney carts, feeding the ducks and swans, and enjoying an ice cream.

Reach the gardens from the Popes' Palace Square, the watchman's walk along the ramparts from the Pont d'Avignon, or the escalier Sainte Anne, behind the Palace of the Popes. You can also take the little tourist train up to the garden.
Doms Garden
Place du Palais
84000 Avignon
Opening : All year round, daily at 7.30 am.
Spoken languages : French
Services, amenities, comforts
Amenities :
Play area, Picnic area, Bar, Public WC, Orientation board, Restaurant, Parking