The Canal Path - the Via Rhôna green way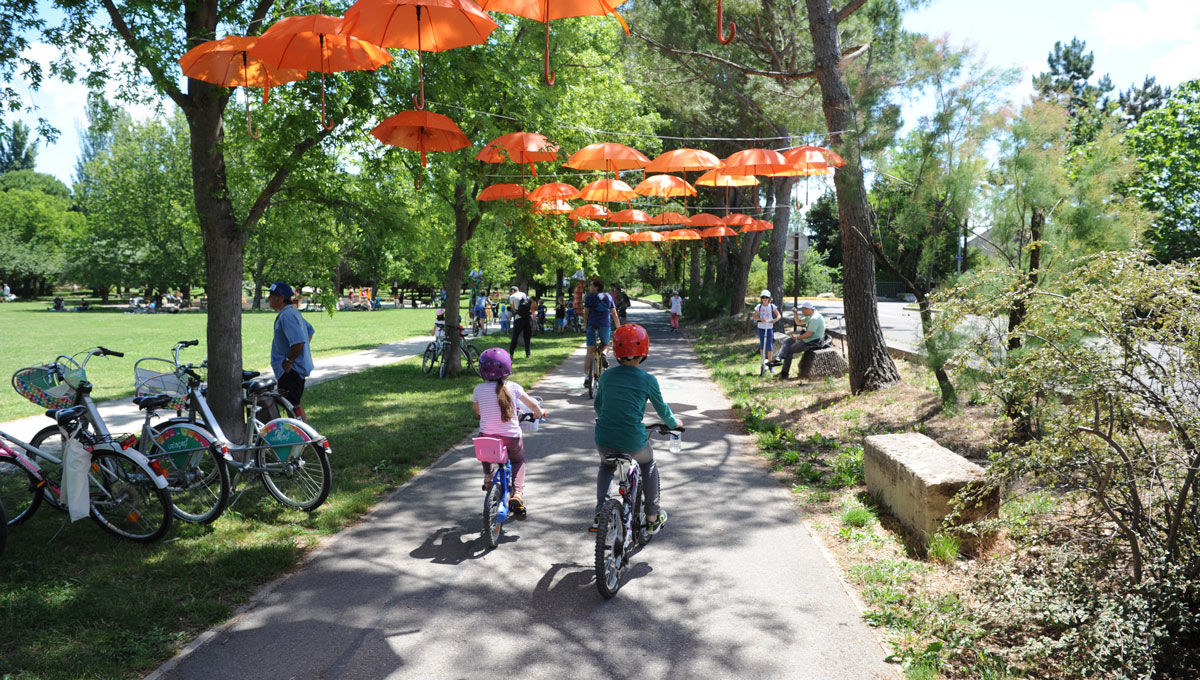 A family outing that is fun and beautiful, to reach the Chico Mendès park from the centre city on a green way !
The 'Chemin des canaux' or Canal Path, is a greenway that links the Avignon city centre to Montfavet. It goes along the banks of the Canal de Vaucluse. This path was wreated for all kinds of 'soft' or eco-friendly transport.

The water, the canals, the 'roubines' are all inherent elements of the heritage in Avignon. The canal system has forged the identity of the landscapes and countryside and the economic dimension of the area. It has contributed to local prosperity.
The Canal de Vaucluse was used to drain the swampy areas and the Sorgue plain, giving rise to new land available for agriculture. The canal flows from Le Thor into the Rhône via Avignon.
The canals have brought activity and prosperity to the area for over 10 centuries and forged the identity over time.

This itinerary follows part of the Via Rhôna.

For more information, please download the brochure below.
The Canal Path - the Via Rhôna green way
Point de départ : Office de Tourisme
84000 Avignon
tel : +33 (0)4 32 74 32 74
Opening : All year round.
Spoken languages : French