Chateau du Bois - Pure Lavande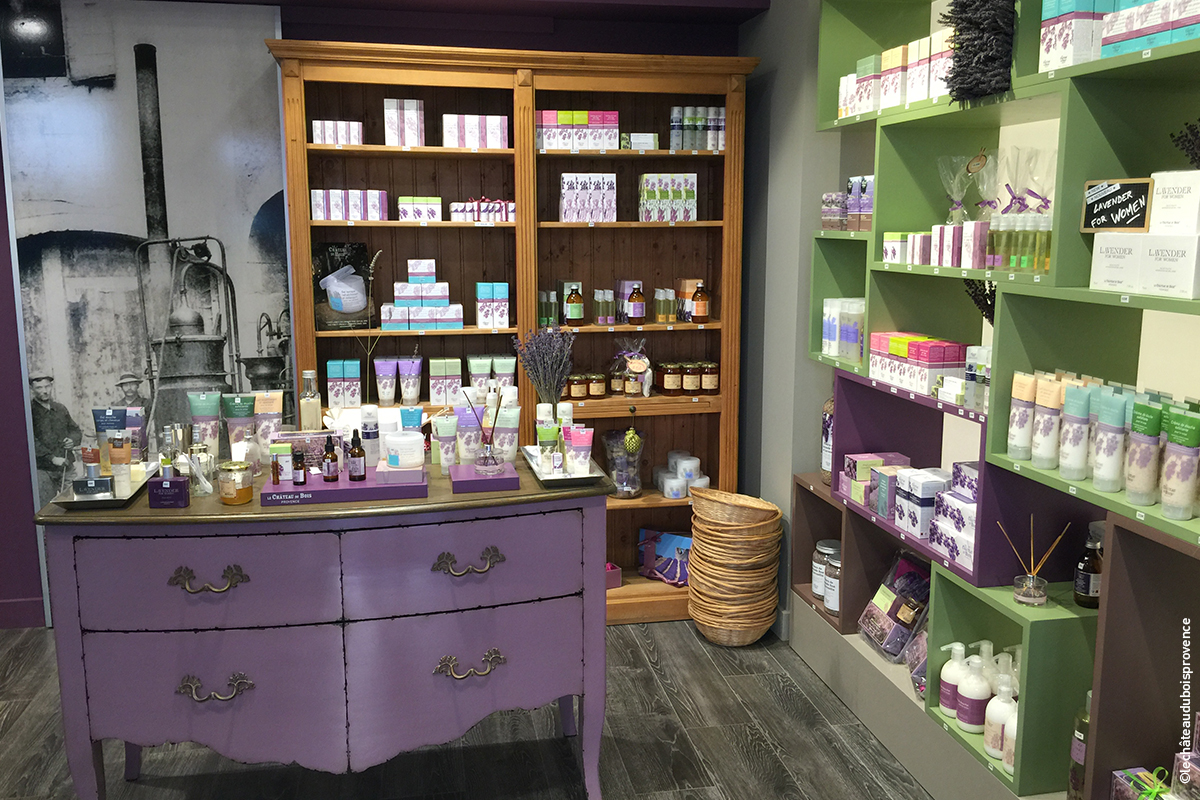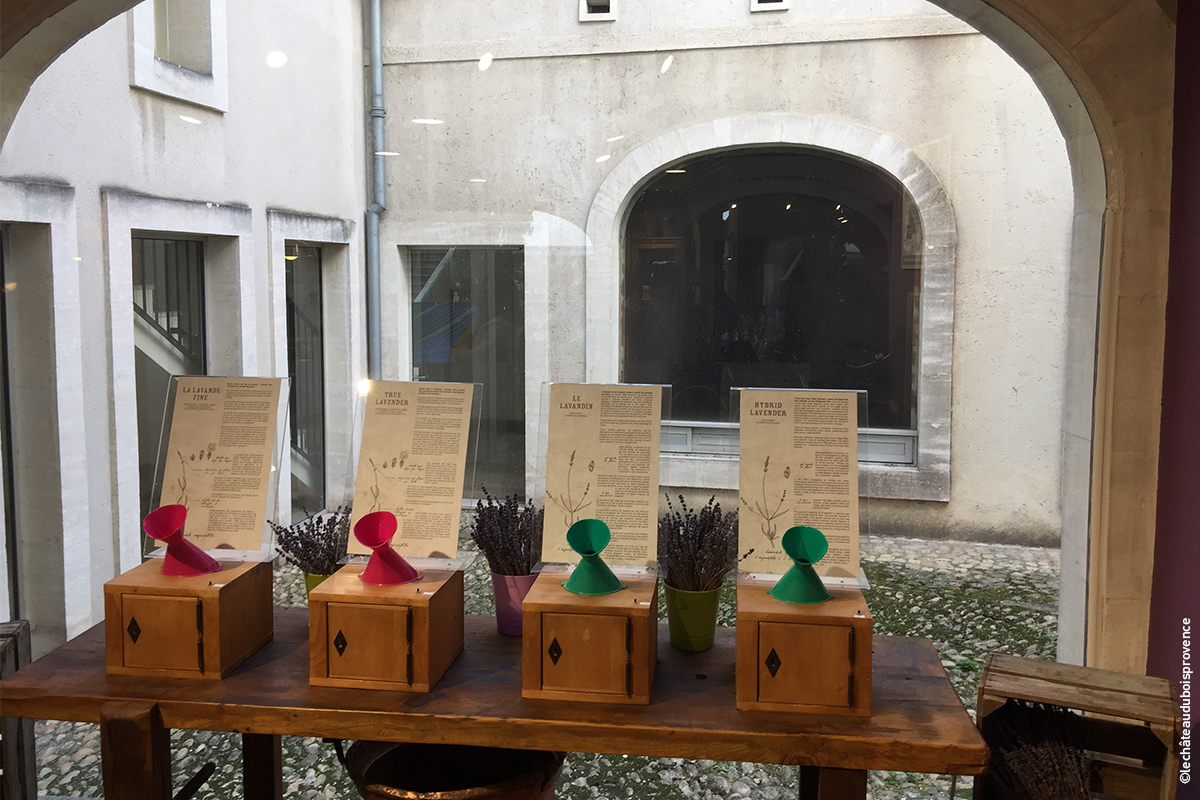 Since 2009, this shop is located in a historical area of Avignon just between the Palace of the Popes and the Avignon Bridge. Chateau du Bois - Pure Lavender shop is the only place in Avignon entirely dedicated to true lavender from Provence
Here you enter a 100% lavender space that also features the Vaucluse brand Le Château du Bois Provence®, the number one producer and distiller of true AOP lavender. The brand's headquarters are in Coustellet, at the Lavender Museum, and thanks to their support, at Chateau du Bois - Pure Lavender you enter the fragrant universe of true lavender and experience the benefits of this amazing flower. Essential oils (AOP), natural and organic cosmetics, Ecocert-certified (oils, serum, emulsions,…), and perfumes in the Haute parfumerie tradition. Genuine, true Lavender, unique in Provence, is the unrivalled Star of this top-quality boutique.
Chateau du Bois - Pure Lavande
61, rue Grande Fusterie
84000 Avignon
tel : 04 90 14 70 05
Opening : From 01/01 to 31/12/2019. Closed exceptionally on January 1st and December 25th.
Prices
L'accès de la boutique est gratuite
Payment methods : American Express, Bank/credit card, Cash