Pont d'Arc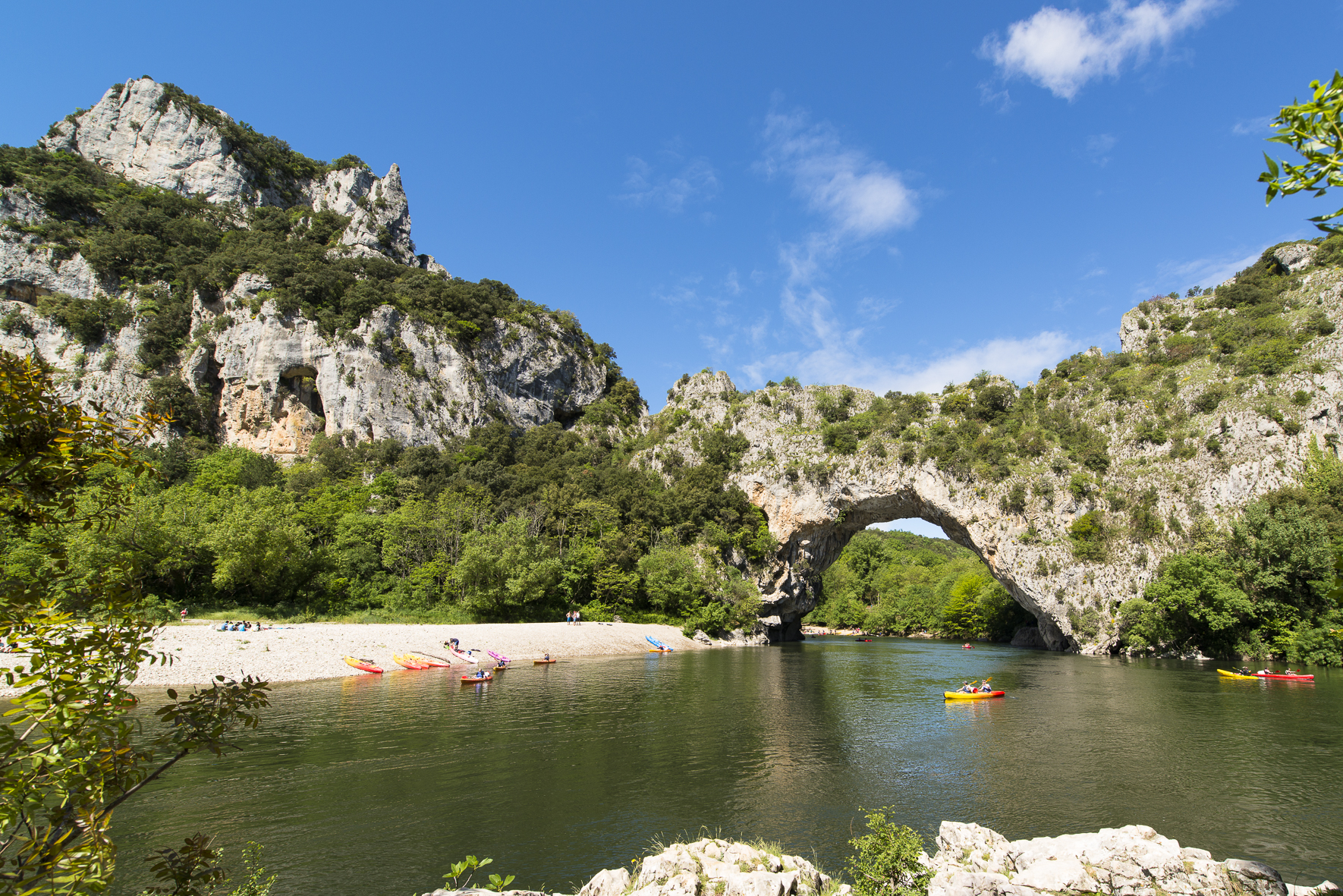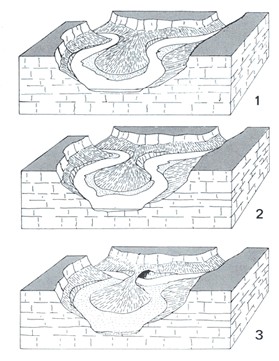 Pont d'Arc is a one-of-a-kind geological wonder and the gateway to the Ardèche Gorges and nature reserve.
It serves as a majestic gateway to the river canyon, another exceptional piece of landscape. The Pont d'Arc site was classified as a national heritage in 1982, which ensures that it be neither destroyed nor modified, physically or visually, without special permission. Camping and caravanning are prohibited, as is advertising of any kind. The arch has also been listed as a Sensitive Natural Area of the Ardeche Department and in Natura 2000.

Legend of the Pont d'Arc

A fiendish legend has originated concerning the Pont d'Arc. One day, a lord of Sampzon married an attractive girl from Vallon. His beautiful wife had many admirers. The jealous lord shut her away in a tower on top of the stony plateau before the waters had hollowed out the bridge. The beautiful lady pined away until, one day, an extremely ugly pilgrim begged for shelter from the lord. The latter, suspecting nothing, let him in and agreed to show him the beautiful view from the top of tower adjoining his manor. While his host held forth, the pilgrim slipped away, liberated the young lady and fled towards the Rhone River. From the top of his tower, the lord caught sight of them disappearing behind the combe. The jealous husband fell to his knees and prayed to the God of Husbands for the return of his wife. His wish was granted. There was a terrible noise, the mountain cracked open, and the waters rushed under the rock, carrying the boat and the lovers straight to the husband. As the lord caught his wife in his arms, the pilgrim turned into a hairy, horned devil and vanished, leaving behind a strong odour of sulphur.
Pont d'Arc
1 place de la Gare
07150 Vallon-Pont-d'Arc
Services, amenities, comforts